Participating Dealers are members of the Bexar County Medical Society Auto Program. These dealers work with BCMS to provide members with a pre-negotiated price structure, and pledge to assist BCMS and its members in an open manner with no sales pressure. By working through our Concierge, you can be sure that you will be treated with respect and given a BCMS price before visiting a dealer.
NEW! See the BMW/Mini Corporate Program for special pricing on vehicles. www.bmwgroupfleet.com
then call or email a request and we will locate the BMW/Mini you desire.
* "Quick Request" links to more than 30 Participating Dealers
See current offers from:
North Park Subaru
North Park Lexus at Dominion
Alamo City Chevrolet
Land Rover
BCMS handles the
details for you:
Three ways to access the Auto Program:
1. Complete our Online Vehicle Request
2. Call 210-301-4367
3. Email phil@bcms.org
BCMS can locate the vehicle for you at the best price, with your choice of color and equipment. BCMS can arrange for a test drive at your home or office. We make the process easy! BCMS can arrange all of the paperwork for you. You just sign the papers. If you want to visit the dealership, BCMS will put you in touch with our contact at the dealership. BCMS offers participants the best financing and leasing programs available. (Check with us if you think your last purchase had too high an interest rate. We may be able to re-finance and save you money!)
Financing Available with low rates through our cooperating Credit Unions
The BCMS representative will assist you with your search for the perfect vehicle. (never a commission or fee for this service)

Two great leases available: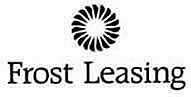 **member FDIC
COMMERCIAL LEASE
A significant number of physicians in Bexar County prefer a commercial lease, mostly because it convenient and, for many physicians, there are tax advantages.
Learn More

EQUIPMENT LEASE
Lease or finance any type of equipment - from $5000 to Multi Millions- for your practice, with 100% funding available and no extra fees. Operating Leases are geared toward flexibility and Capital Leases are geared toward ownership. Call 210-301-4367 for details or print request here.
Steve Schutz, MD (BCMS Member) is a board-certified Gastroenterologist who lived in San Antonio when he served in the Air Force in the 1990s. He is a nationally recognized Automotive writer and his Auto Reviews appear monthly in the San Antonio Medicine Magazine for the past sixteen years.
For additional reviews please submit a vehicle request and we will send it by fax or email if there is a current review available.
Click here to read the Auto Reviews.