Three ways to access the Auto Program:
1. Complete our Online Vehicle Request
2. Call 210-301-4367 3. Email phil.hornbeak@bcms.org

The BCMS representative will assist you with your search for the perfect vehicle. (never a commission or fee for this service)

Online Credit Application
(submit via secure server)
Print Credit Application
(Fax to 301 2155)
Print Equipment Lease / Finance Request
(Fax to 301 2155)
Two great leases available: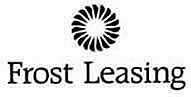 **member FDIC
COMMERCIAL LEASE
A significant number of physicians in Bexar County prefer a commercial lease, mostly because it convenient and, for many physicians, there are tax advantages. Learn More

EQUIPMENT LEASE
Lease or finance any type of equipment - from $5000 to Multi Millions- for your practice, with 100% funding available and no extra fees. Operating Leases are geared toward flexibility and Capital Leases are geared toward ownership. Call 210-301-4367 for details or print request here.