Rep. John Lujan of Texas House District 118 visits with BCMS physicians
Last Monday, Sept. 26, Drs. Alex Kenton and Jesse Moss, Jr., met with Rep. John Lujan (District 118) to discuss a number of issues of importance to medicine, including: health policy, insurance, Medicaid, network adequacy, managed care, women's health, mediation, ACA, physician ratings, surprise bills and TDI.
For local discussion on these and other legislative advocacy topics, consider joining the BCMS Legislative and Socioeconomics Committee by contacting Mary Nava, chief government affairs officer at mary.nava@bcms.org.
TMA is sponsoring a live seminar titled "Medical Records: Most Wanted Answers" on Wednesday, Oct. 5, 8:30 a.m. to 12:30 p.m. in San Antonio. Franklin Hopkins, past TMB staff attorney, will lead participants through case studies and discussions of frequently reported medical record infractions.
To register click here.
The Bexar County Medical Society Alliance is seeking medical personnel to volunteer to screen, monitor and prepare paperwork for its
Be Wise-Immunize Event in October.
The event will be held on Oct. 14 and 15 from 11 a.m. to 1:30 p.m. at the Texas Licensed Child Care Association Annual Fall Conference
1314 Hines St., San Antonio, TX 78028.
To volunteer contact the alliance at bcmsalliance@bcms-alliance.org.
<![if !vml]>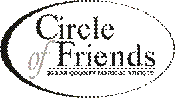 <![endif]>
Thank you to our BCMS Circle of Friends sponsors!
This information is sent on behalf of our sponsors but it is not an endorsement.
Donations from Circle of Friends sponsors help keep down the cost of dues and allow
BCMS to continue to provide quality service to its members.
The society continues its pledge to you and only will involve itself in
services and programs that benefit you, the member, and your patients.
About The Weekly Dose
The Weekly Dose is a service of the Bexar County Medical Society.
Some of the suggestions conveyed may not be applicable to your practice today,
but the goal is to offer information over time that returns value
in excess of the cost of your membership.
If you would like to recommend future topics to share with your colleagues,
please submit them to the BCMS Executive Director at steve.fitzer@bcms.org.
All rights reserved. Unauthorized use prohibited.
Copyright © 2015 Bexar County Medical Society, San Antonio, Texas.
All rights reserved.