<![if !vml]>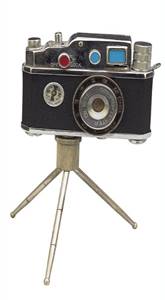 <![endif]> Last Chance for Free Portrait Sessions
Update your photo for the Bexar County Medical Society Physician & Medical Directory and for the online Find a Doctor search (think referrals).
RCL / J Russell Photography will be coming to BCMS in November to take professional portraits of physicians.
The photographs are free-of-charge and you will be able to select your favorite shot.
You can call (512) 266-8921 to schedule your appointment or you can go online at www.goJRussell.com and choose "Schedule" (menu on the left side of the website); then choose "Guest Account" to get to the calendar.
Times are available November 26 – 28 at the New BCMS Award Winning Building at 4334 N Loop 1604 W (just west of NW Military Hwy)
We encourage all physicians (and staff) to take advantage of this free service.
By Christine Mojezati, TEXPAC Director
Far Right and Anti-Vaxxers Lose Their Stock
Tuesday night yielded huge wins for medicine across the state. We are happy to report that the vast majority of TEXPAC-endorsed candidates will be returning to the legislature. We were also instrumental in the defeat of one of the worst votes for medicine, as well as an anti-vaxxer candidate.
Two Dallas challengers who had medicine's backing, Julie Johnson and John Turner, will be joining the 10 other freshmen in the Texas House. Another huge victory for medicine came with the reelection of Rep. Sarah Davis (R-West University Place). Representative Davis, who was caught in the crosshairs of Harris County politics, still managed to win by nearly seven points. Overall, TEXPAC was able to secure numerous victories for medicine and create new relationships with those coming into office. All statewide incumbent Republicans were able to retain their seats, including the Texas Supreme Court and Court of Criminal Appeals. Sen. Ted Cruz, Lt. Gov. Dan Patrick, Attorney General Ken Paxton, and Agriculture Commissioner Sid Miller all earned victories with around 51 percent of the vote. Gov. Greg Abbott was the top Republican vote getter at 56 percent. These margins are significantly less than the nearly 20-percent average Republican margins during the 2014 statewide elections.

We will be inviting all of the freshmen legislators to our reception Friday night, Nov. 30, at the TMA Advocacy Retreat. You don't want to miss it! For more information or to register, visit the TMA website.
Democrats Plant the Seed in Texas
Texas Democrats did not win any of the top of the ticket races, again, but they did pick up a dozen State House seats and two highly contested State Senate seats. Despite losing his race for the U.S. Senate, Beto O'Rourke received the most votes ever for a Democrat in Texas, 4.18 million, topping Hillary Clinton's 3.88 million in 2016. Texas Democrats picked up two seats with their defeat of congressional incumbents John Culberson and Pete Sessions. Incumbent U.S. Reps. John Carter and Will Hurd, and newcomer Chip Roy — all Republicans — won narrow victories. The Texas delegation now stands at 23-13 Republican.
The legislature will see the departure of Republican Reps. Paul Workman, Ron Simmons, Linda Koop, Rodney Anderson, Matt Rinaldi, Tony Dale, Mike Schofield, and Gary Elkins — all lost to Democrat challengers. Four open seats previously held by Republicans also flipped Democrat, making a grand total of 12 new House Democrats for next year. The 2019 House partisan split is 83-67 Republican.
All the Republican candidates in the Texas Courts of Appeals with ties to the urban counties of Bexar, Dallas, Harris, Nueces, or Travis were completely dominated by Democratic opponents, with 32 Democrats winning contested races, and 20 Republican incumbent justices losing seats in these courts.

For local discussion on these and other legislative advocacy topics, consider joining the BCMS Legislative and Socioeconomics Committee by contacting Mary Nava, chief government affairs officer at mary.nava@bcms.org.
2019 BCMS Installation of Officers
Date: Saturday January 19, 2019
Networking: 6 pm
Dinner: 7 pm
Address: Mays Family Center@ Witte Museum (3801 Broadway St).
Cost per person: $50
Valet parking (to be paid at the door) cost: $15 per vehicle
Deadline to purchase tickets is: January 10, 2019 @ 5 pm.
CMS Delays Dramatic Office-Visit Coding Changes Until 2021
Following advocacy by the Texas Medical Association and much of organized medicine, the Centers for Medicare & Medicaid Services (CMS) has delayed its proposal to dramatically overhaul evaluation and management (E&M) coding for physician services, a proposal that TMA warned would make treating Medicare patients "even more challenging."
Click here to read more.

For local discussion on these and other legislative advocacy topics, consider joining the BCMS Legislative and Socioeconomics Committee by contacting Mary Nava, chief government affairs officer at mary.nava@bcms.org.
<![if !vml]>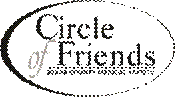 <![endif]>
Thank you to our BCMS Circle of Friends sponsors!
Donations from Circle of Friends sponsors help keep down the cost of dues and allow
BCMS to continue to provide quality service to its members.
The society continues its pledge to you and only will involve itself in
services and programs that benefit you, the member, and your patients.
About The Weekly Dose
The Weekly Dose is a service of the Bexar County Medical Society.
Some of the suggestions conveyed may not be applicable to your practice today,
but the goal is to offer information over time that returns value
in excess of the cost of your membership.
If you would like to recommend future topics to share with your colleagues,
please submit them to the BCMS Executive Director at steve.fitzer@bcms.org.
All rights reserved. Unauthorized use prohibited.
Copyright © 2018 Bexar County Medical Society, San Antonio, Texas.
All rights reserved.