86th Legislative Session adjourns Sine Die
Itís hard to believe, but the 86th Legislative Session is now over and the Legislature adjourned Sine Die on Monday, May 27. Over 7,000 bills were filed this session, of which, TMA tracked approximately 2,000. As required during each 140-day legislative session, the only job lawmakers must complete is to pass the state budget for the next biennium. The budget bill, House Bill 1, was certified by the Texas Comptroller on June 5. HB 1 appropriates $250.7 billion in total spending for the stateís 2020-21 biennium budget.
Legislation that passed both the House and Senate is currently on the Governorís desk awaiting signature. The Governor has until Sunday, June 16, to sign or veto bills. From the standpoint of medicine, here are some of the priority bills that have already been signed into law (as of this writing):
House Bill 39

by Rep. John Zerwas (R-Richmond), was signed by the Governor on May 24 and is effective immediately. The legislation repeals the 2022 sunset date for the Cancer Prevention and Research Institute of Texas (CPRIT) and extends it by 10 years.

House Bill 1418

by Rep. Dade Phelan (R-Beaumont), provides first responders and emergency services personnel with their immunization status when they seek certification or recertification. The bill was signed by the Governor on May 27 and took effect immediately.

House Bill 1256

, also by Rep. Phelan, relates to access by certain persons to a first responderís immunization history. The Governor signed the legislation on May 28 and becomes effective on Sept. 1, 2019.

House Bill 2425

by Rep. Kyle Kacal (R-College Station), relates to the authority of physicians to delegate to certain pharmacists the implementation and modification of a patientís drug therapy. The bill was signed by the Governor on May 24 and becomes effective on Sept. 1, 2019.

Senate Bill 752

by Sen. Joan Huffman (R-Houston), relates to the liability of volunteer health care providers and health care institutions for care, assistance or advice provided in relation to a disaster. The Governor signed the legislation on May 20 and takes effect on Sept. 1, 2019.

Senate Bill 1378

, by Sen. Dawn Buckingham (R-Lakeway), relates to meeting the graduate medical education needs of medical degree programs offered or proposed by public institutions of higher education. The bill was signed by the Governor on May 20 and took effect immediately.
Please stay tuned to this column for more information on the status of legislation of the 86th regular session. Updates will be provided as information becomes available. A complete 86th legislative wrap up will be featured in the August edition of San Antonio Medicine magazine.
For local discussion on this and other legislative advocacy topics, consider joining the BCMS Legislative and Socioeconomics Committee by contacting Mary Nava, chief government affairs officer at mary.nava@bcms.org.
The Bexar County Medical Society periodically honors chosen physicians who have given much to the medical community in the form of lifetime service to organized medicine, or have made other significant contributions to the practice of medicine. Please consider and recommend BCMS physicians whom you believe should be considered for one of these awards. Obviously, we canít give awards to everyone, but we would like to hear from you on who you think should be considered and recognized for these awards and why.
Golden Aesculapius Award Ė This award is BCMSí highest honor. Eligible physicians are BCMS Members who have provided a lifetime of distinguished service to the patients and the esteemed medical profession in Bexar County.
Distinguished Service Award Ė This award can be given to BCMS members (preferably) or non-members who have provided distinguished service to the physicians and/or patients of Bexar County or to the medical profession in general. In contrast to the Golden Aesculapius Award, this is not intended as an award for a lifetime of service, but an award for specific acts of service, accomplishments or contributions which should be recognized by a formal award.
Please send nominations to BCMS@BCMS.org.
Deadline is July 1, 2019.
<![if !vml]>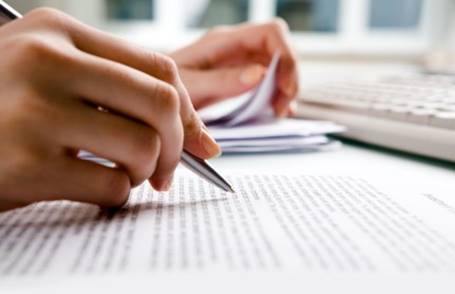 <![endif]>The BCMS Publications Committee is seeking article submissions for San Antonio Medicine magazine in the next few months looking at health issues around topics including public health, corporate medicine and transitional medicine.
Click here to see more coming themes.
BCMS members with an interest in those topics and other areas are encouraged to submit articles for consideration. Articles can be informative or advocative in nature, but not self-promotional.
San Antonio Medicine relies on its member doctors for most of its monthly content. Please consider taking advantage of this valuable resource and benefit to members. Articles are due at least one month in advance of the publication date. There is no length requirement, but 500 to 1,000 words is about average.
If you are interested in writing an article, have something to submit or have any questions, please contact Mike Thomas, BCMS Director of Communications, at mike.thomas@bcms.org. All submissions must be approved by the Publications Committee which meets on the first Tuesday of every month in the BCMS building at 4334 N. Loop 1604 W., Ste. 200.
<![if !vml]>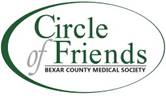 <![endif]>
Thank you to our BCMS Circle of Friends sponsors!
Donations from Circle of Friends sponsors help keep down the cost of dues
and allow BCMS to continue to provide quality service to its members.
The Society continues its pledge to you and only will involve itself in
services and programs that benefit you, the member, and your patients.
About The Weekly Dose
The Weekly Dose is a service of the Bexar County Medical Society.
Some of the suggestions conveyed may not be applicable to your practice today,
but the goal is to offer information over time that returns value
in excess of the cost of your membership.
If you would like to recommend future topics to share with your colleagues,
please submit them to the BCMS Executive Director at steve.fitzer@bcms.org.
All rights reserved. Unauthorized use prohibited.
Copyright © 2019 Bexar County Medical Society, San Antonio, Texas.
All rights reserved.