Texas Medical Board Sunset and Surprise Billing legislation pass Texas House and Senate, respectively
Two of TMA's priority bills were on the floor of the full House and Senate and each passed out of their respective chamber last week. House Bill 1504 by Rep. Chris Paddie (R-Marshall), which relates to the continuation and functions of the Texas Medical Board, extending it for another 12 years, passed out of the House Chamber on April 17 with amendments. The companion bill, Senate Bill 610 by Sen. Robert Nichols (R-Jacksonville) is awaiting a hearing in the Senate Health and Human Services Committee. On April 16, the surprise billing legislation, the committee substitute for Senate Bill 1264 by Sen. Kelly Hancock (R-North Richland Hills), passed out of the Senate Chamber. This legislation, which has been sent to the House, removes the patient from the surprise billing equation and requires baseball-style arbitration for most surprise medical bills. The arbitrator would be independent; however, the Texas Department of Insurance would be charged with providing a pool of arbitrators. Additionally, before entering into arbitration, an informal conference call would take place between the health plan and provider to see if an agreement can be reached.
On the State Budget legislation, as expected, House Bill 1, the General Appropriations Bill, will now go to conference committee as will the Senate's supplemental budget bill, Senate Bill 500. Budget conferees for SB 500 are: Sen. Jane Nelson (R-Flower Mound) – Chair; Sen. Joan Huffman (R-Houston); Sen. Lois Kolkhorst (R-Brenham); Sen. Larry Taylor (R-Friendswood); and Sen. Juan "Chuy" Hinojosa (D-McAllen). Senate conferees for HB1 are: Nelson – Chair; Huffman; Kolkhorst; Taylor; and Sen. Robert Nichols (R-Jacksonville). From the House-side, conference committee members for HB 1 are: Rep. John Zerwas (R-Richmond) – Chair; Rep. Greg Bonnen (R-Friendswood); Rep. Sarah Davis (R-West University Place); Rep. Oscar Longoria (D-Mission); and Rep. Armando Walle (D-Houston). House conferees for SB 500 are: Zerwas – Chair; Rep. Giovanni Capriglione (R-Southlake); Rep. Mary Gonzalez (D-Clint); Rep. Rick Miller (R-Sugar Land) and Rep. Toni Rose (D-Dallas).
Stay tuned to this column for more updates on the final weeks of the 86th Legislative Session, which ends May 27. To register for the final First Tuesdays visit to the Capitol coming up on May 7, visit www.texmed.org.
For local discussion on these and other legislative advocacy topics, consider joining the BCMS Legislative and Socioeconomics Committee by contacting Mary Nava, chief government affairs officer, at mary.nava@bcms.org.
The City of San Antonio Metro Health and the Alamo Area Medical Reserve Corps is staffing a Medical Station that has been set up to triage and support migrant individuals traveling through San Antonio as they continue their journey to sponsors across the country.
Current clinic hours are 7 days a week from 10 a.m. to 2 p.m. and 4 p.m. to 8 p.m. The clinic is located at 400 N. St. Mary's Street directly across the street from the Greyhound Bus Station.
They need MDs/DOs/NPs/PAs and nurses. Spanish is a plus but not required. Health profession students must be accompanied by a faculty member.
An online sign up is available at this link.
People are generally in town one day or less, so come with a triage/urgent care mindset. Catholic Charities is financially supporting travel for migrants that are unable to purchase tickets. The Food Bank is providing hot meals, snacks, and water. RAICES and American Gateways are providing on-site legal assistance.
Please join us in showing San Antonio's compassion.
Medicare has Revised its Enrollment Application<![if !vml]>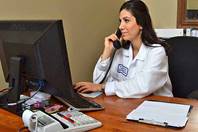 <![endif]>
A new Medicare enrollment application form for physicians and non-physician practitioners will go into effect May 1. The CMS-855I form, revised in December 2018, is available for use now. Medicare requires you to revalidate your enrollment information every five years.
<![if !vml]>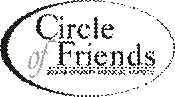 <![endif]>
Thank you to our BCMS Circle of Friends sponsors!
Donations from Circle of Friends sponsors help keep down the cost of dues and allow
BCMS to continue to provide quality service to its members.
The society continues its pledge to you and only will involve itself in
services and programs that benefit you, the member, and your patients.
About The Weekly Dose
The Weekly Dose is a service of the Bexar County Medical Society.
Some of the suggestions conveyed may not be applicable to your practice today,
but the goal is to offer information over time that returns value
in excess of the cost of your membership.
If you would like to recommend future topics to share with your colleagues,
please submit them to the BCMS Executive Director at steve.fitzer@bcms.org.
All rights reserved. Unauthorized use prohibited.
Copyright © 2018 Bexar County Medical Society, San Antonio, Texas.
All rights reserved.