<![if !vml]>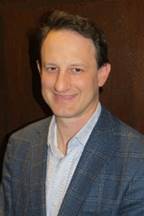 <![endif]>BCMS proudly supports Alexander B. Kenton, MD for
AMA Alternate Delegate
Dear Colleague:
The Bexar County Medical Society (BCMS) and the Bexar Delegation to the Texas Medical Association (TMA) announce the candidacy of Alexander B. Kenton, MD, for AMA Alternate Delegate.
Dr. Kenton has been a member of BCMS and TMA since he moved back to Texas after residency. An Alpha Omega Alpha (AOA) honor medical society graduate of the University of Texas Medical Branch in Galveston, Dr. Kenton completed his residency program in Internal Medicine/Pediatrics at the Medical Center of Delaware followed by a fellowship in Neonatology at Baylor College of Medicine. He is board certified in pediatrics and neonatology.

Dr. Kenton is actively involved in organized medicine. He has served on the TMA Ad Hoc Committee on Medicaid, CHIP and the Uninsured as well as the TMA Council on Science and Public Health. In addition, Dr. Kenton previously served as a member of TEXPAC's Candidate Evaluation Committee (CEC), and as TEXPAC membership Chair. Presently, he is CEC Chair.

A current member of the Texas Pediatric Society Committee on Fetus and Newborn, Dr. Kenton served as Chair of the Special Task Force on Breastfeeding, where he spearheaded a 4-year successful effort to have the state of Texas pay for donor breast milk use in hospitals to promote the prevention of necrotizing enterocolitis.
Locally, Dr. Kenton serves on the Bexar Delegation to TMA and is the current Chair of the BCMS Legislative and Socioeconomics Committee. Additionally, Dr. Kenton has served as chief of pediatrics medicine and chief of staff for the Methodist Children's Hospital in San Antonio.
In summary, you will find Dr. Kenton is up-to-date on the latest issues concerning Texas physicians today and is engaged in the day to day political challenges facing the house of medicine. Dr. Kenton will represent the TMA and the house of medicine well in the AMA and we urge your vote for his support.
<![if !vml]>

<![endif]><![if !vml]>
<![endif]>Sincerely,
David Henkes, MD Sheldon Gross, MD Leah Jacobson, MD Bill Hinchey, MD
TMA Delegation Chair to AMA Former Delegate to AMA, 2018 BCMS President 2017 BCMS President Past President Texas Medical Association